Let us tell you our story!
About us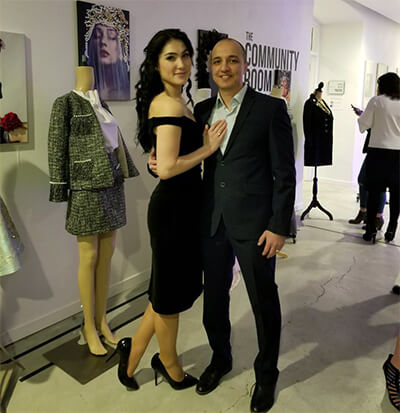 Hello! We are Rukhshana and Kadir, the owners of Rushana Bright Couture House and Alterations Service. We established our business in 2017 in the small city of Oshkosh, Wisconsin. Now we continue our alteration and tailoring services in Little Elm, Frisco, Plano, the Colony and Prosper.
Rukhshana has always had passion for drawing and looking stylish by combining different clothes and colors, looking stylish made her happy. At 18, she graduated with a degree in the "Design and modeling of clothes" faculty in a college. That year she started to work as a teacher in the same college. She's always dreamed of having her own couture house and brand.
In 2017, we moved from Uzbekistan to the US and opened our business. This is how we made Rukhshana's dream come true. Equipped with eight years of experience, we create exclusive and high-end fashion clothes that give people confidence and put smiles on their faces.
❝We are what we wear❞
Our first fashion show and collection
When we first opened up for business, we only provided alteration services, then we got the idea to create a collection and hold our own fashion show. In January 2018, we held our first fashion show in Oshkosh, Wisconsin where we presented our first collection. The collection was named "Bright 2018 Collection".
Rukhshana always loved evening, cocktail, and blazer dresses, so we decided to make a collection of these dresses. First, Rukhshana sketched all the dresses and then looked for fabrics. We chose soft and bright colors, pearls and rhinestones iced our dresses. Finally, after six months of hard work, we had 15 dresses, five gowns, six cocktails dresses, and four blazers.
Organizing the fashion was a big challenge, creating the collection, finding models, organizing a photoshoot, advertising on social media, inviting guests, and doing a runway show, but through hard work and persistence, we made it happen. We are looking forward to holding the second fashion show here in Texas. Finally, we have this amazing video was done by a professional video production company, "Mirrorless Productions".